Sunday, December 28, 2014 / by Jason Schaefer
$160 million in building permits have been issued over the past 2 years in Missoula. Member's of the city's Development Services believe that next year's number could surpass that, bringing with it numerous projects and construction jobs. Major projects already announced include Missoula College, Stockman Bank, and the H&M Store. Downtown could see additional growth with St. Patrick Hospital looking to build a four story medical office building.

Continued good news is in the mix for the Old Sawmill District. While the project has taken longer than anticipated, developers anticipate seeing projects begin on the 46-acre site during 2015. This includes Polleys Square, a four-story condo project slated for Wyoming Street.

Lastly, there's the Southgate Mall purchase of the nearby lot with Val-U Inn. The hotel is going to be taken down at some point, however, what will take it's place still remains to be seen. Other projects have been rumored, but the Holidays, it was difficult getting concrete information.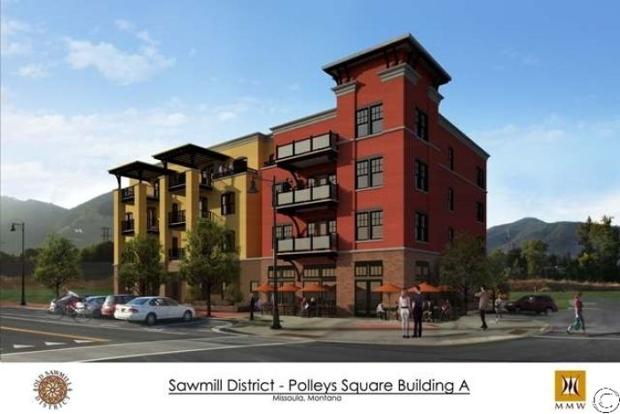 Source: Missoulian